View camper profiles on the App
16th Jul 2018
We've added a great new feature to Aircamp, camper profiles! Now you can view your own profile as well as the profiles of other campers. Simply tap on a user in the app to see reviews and photos they've submitted.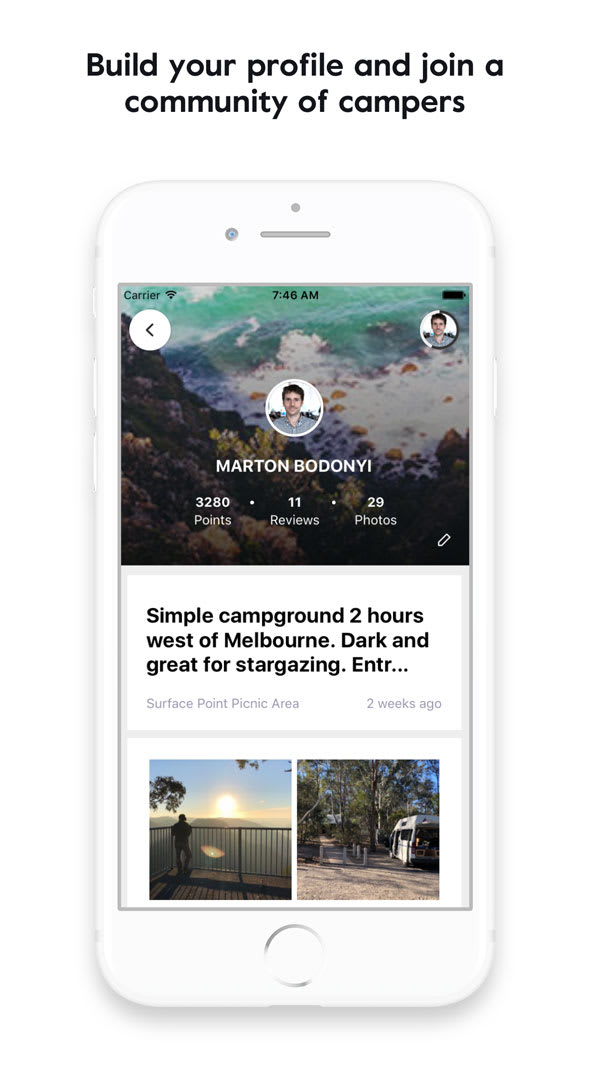 Our new apps are free and out now on the iTunes App Store and Google Play Store.
If you have any feedback on how we can make Aircamp better or encounter any bugs let us know by emailing [email protected].