Aircamp 2.3.20 now available on iOS - Faster with some bug fixes

Marton Bodonyi
5 Sep 2018
A new version of our app is now available on the App Store for iOS users.
Performance
We've switched up a few of the internals in the app so our download size has more than halved, our startup time has halved, and our photo upload speed should be considerably faster!
Autocomplete reviews bug fixed
There was an annoying bug in the previous version when writing long reviews where autocomplete would rewrite words in the middle of reviews and make it hard for users to type fast. This has now been fixed and reviews on the whole should be much faster!
Campsite manager review replies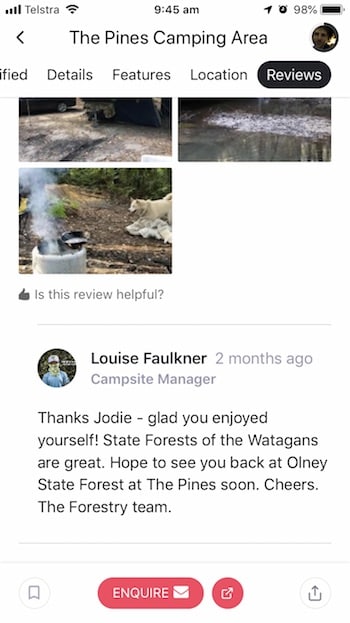 Review replies by campsite managers are now highlighted in the app to make them more obvious. We're currently working hard to encourage campsite managers to manage their listings on Aircamp, reply to reviews and interact with campers in positive ways.
Check out the free Aircamp app on iPhone and Android and join our community.
If you have any feedback on how we can make Aircamp better or encounter any bugs let us know by emailing [email protected].