Ask and answer questions about campsites ❓

Marton Bodonyi
15 Jan 2019
Ever wanted to know how rough the road is into a campground? How busy it gets over Easter? The shadiest corner? You can now ask anybody who's visited a campground those questions and more!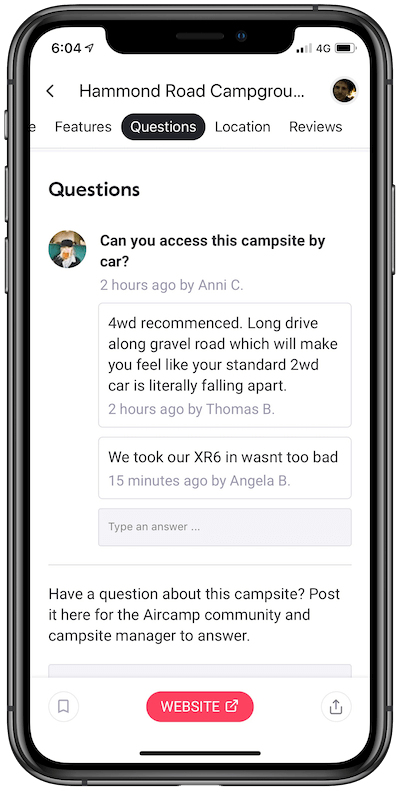 Check out the free Aircamp app on iPhone and Android and join our community.
If you have any feedback on how we can make Aircamp better or encounter any bugs let us know by emailing [email protected].