New home page released

Marton Bodonyi
8 Nov 2018
Aircamp has a new home page!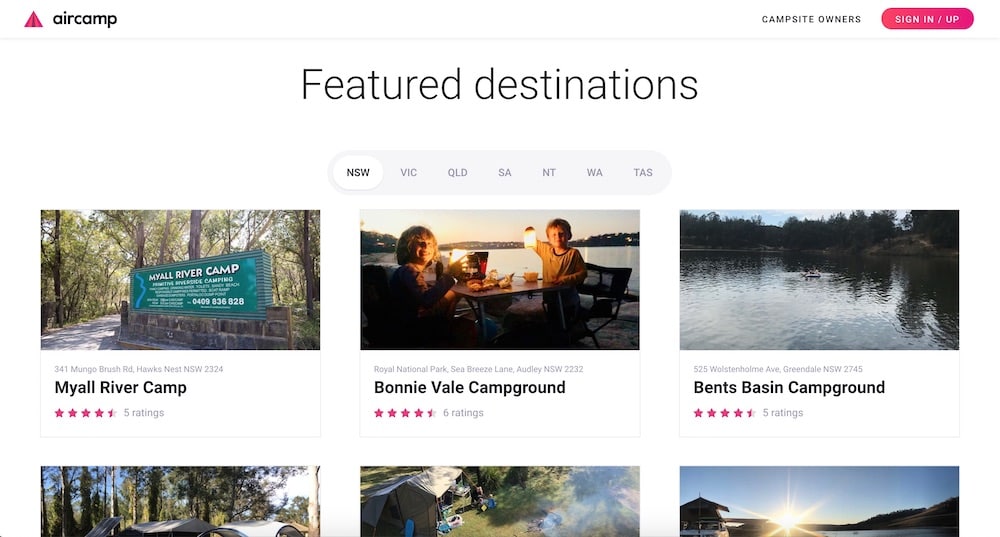 Aircamp's new home page has recent reviews, top campsites and a bit of an intro about what we do an why we exist. We're hoping that our new home page serves as a soft landing for beginner campers. The rest of our website is the same and you can still access our old homepage by clicking the 'Find a campsite' button in the top banner.
Happy camping!
Check out the free Aircamp app on iPhone and Android and join our community.
If you have any feedback on how we can make Aircamp better or encounter any bugs let us know by emailing [email protected].