New driving distance filters
19th Jul 2018
This week we're trialling driving distance filters for selected cities in Australia! On the app and website you'll find the new filter which allows you to search for campsites within 2 hours drive from Adelaide, Brisbane, Melbourne and Sydney.
We calculate driving distances from the centre of the city without traffic so if you're leaving on a Friday or Sunday night factor in a bit of extra time for the commute.
Driving distance filter on the website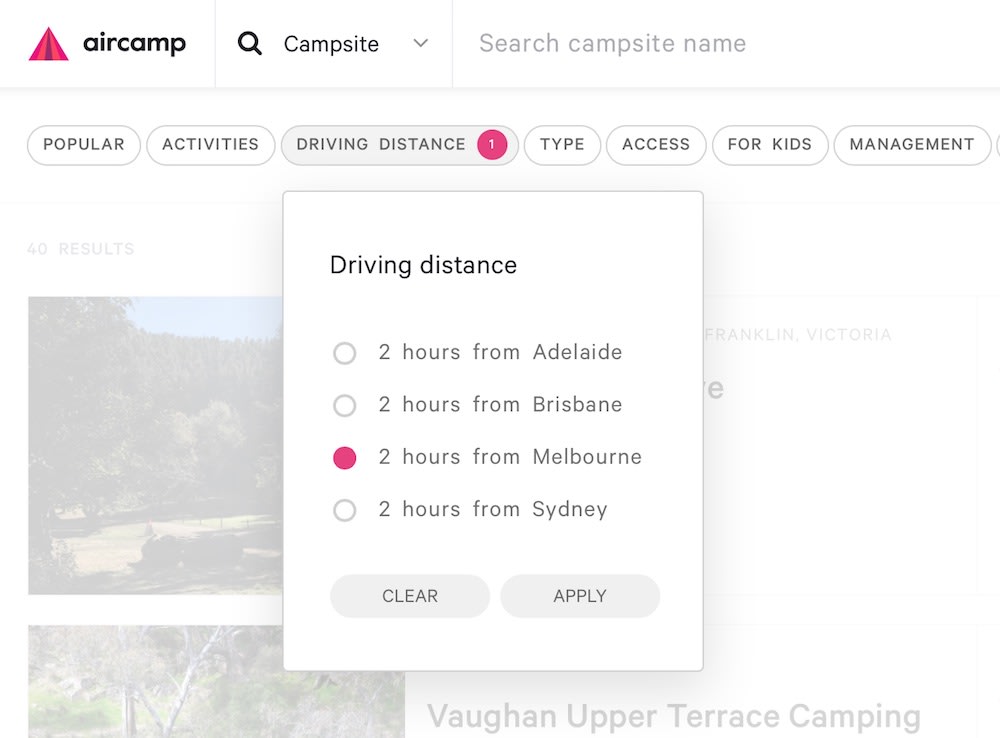 Driving distance filter on the app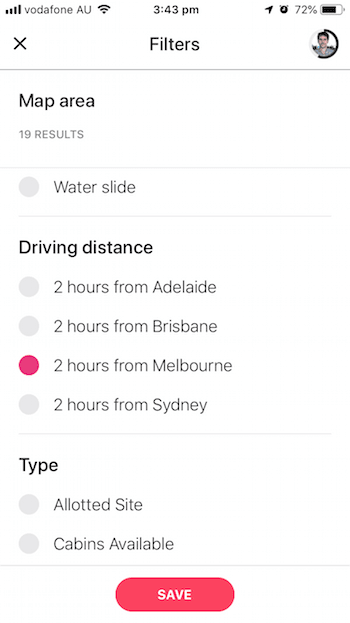 Our new apps are available for free on the iTunes App Store and Google Play Store.
If you have any feedback on how we can make Aircamp better or encounter any bugs let myself or Mike know by emailing [email protected].